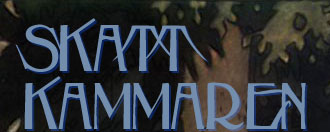 Lewis Carroll
(1832–1898)
Kompositioner
"Weißt du überhaupt, warum der Schellfisch 'Schellfisch' heißt?"
"Wie viele Frühbeete haben die eigentlich?"
'the Great Art Of Riding', Said The White Knight
A Boat Beneath A Sunny Sky
A Caucus-Race and a Long Tale
A Mad Tea-Party
Advice from a Caterpillar
Alice blieb vor dem Pilz stehen
Alice im Zeugenstand
Alice konnte das Baby kaum halten
Alice was not a bit hurt...
Alice's Evidence
An Arched Doorway
At The Table
Aufregung im Kaninchenhaus
Das geht doch gar nicht!
Das Spiel der Königin
Das weiße Kaninchen
Der Greif, der vorne wie ein großer Adler aussah
Der Hummertanz
Der Tränensee
Down the Rabbit-Hole
Eine Ergreifende Geschichte
Eine Raupe und ein Rat
Eine trockene und eine lange Geschichte
Get to your places!
Humpty Dumpty
Im Gerichtssaal herrschte Totenstille
In dem Augenblick spürte Alice etwas
It's My Own Invention
Keine Einladung zum Tee
Pfeffer und Pfannen
Pig and Pepper
Pustend und atemlos drängten sich alle um ihn
Queen Alice
Reden wir von was anderem
Sie war gerade ein bisschen eingeschlafen
So they began solemnly dancing round and round Alice...
The door led right into a large kitchen
The first thing she heard...
The Lion And The Unicorn
The Lobster Quadrille
The Mock Turtle's Story
The Pool of Tears
The Queen's Croquet Ground
The Rabbit sends in a little bill
The Unicorn With His Hands In His Pockets
These were the verses the White Rabbit read...
They had not gone far...
Un-Birthday Presents
Waking
Wer ist der Dieb?
wetter heute
While the Dutchess sang...
Who stole the Tarts?